We've Moved Our Chevy Chase Office!
Thanksgiving 2021
We are excited to announce that we have moved our Chevy Chase office into the Barlow Building, effective November 29, 2021. We are proud to be part of the Vision Innovation Partners network and will be sharing our new office with one of our partner practices, Whitten Laser Eye.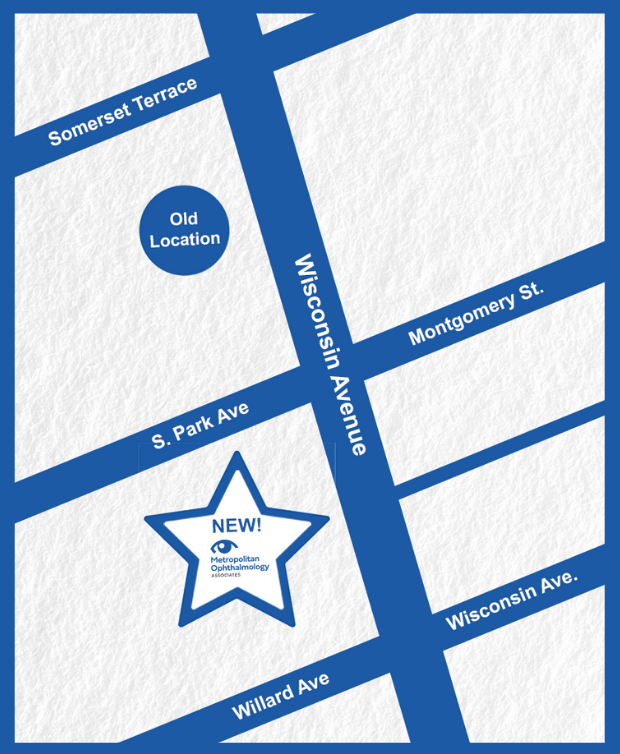 Beginning November 29, 2021:
New Address:
The Barlow Building
5454 Wisconsin Ave., Suite 1420
Chevy Chase, MD 20815
301-657-4171 (same as current number!)
New Hours:
8:00am-4:30pm
Monday-Friday
Parking Information:
Parking is available with valet service at the Barlow Building in back of the block, labeled "Barlow Visitor Parking." There is also parking available across Wisconsin Ave. (by Saks Fifth Avenue). When you enter the building, take the elevator directly to the 14th floor. Our new office is handicapped accessible.